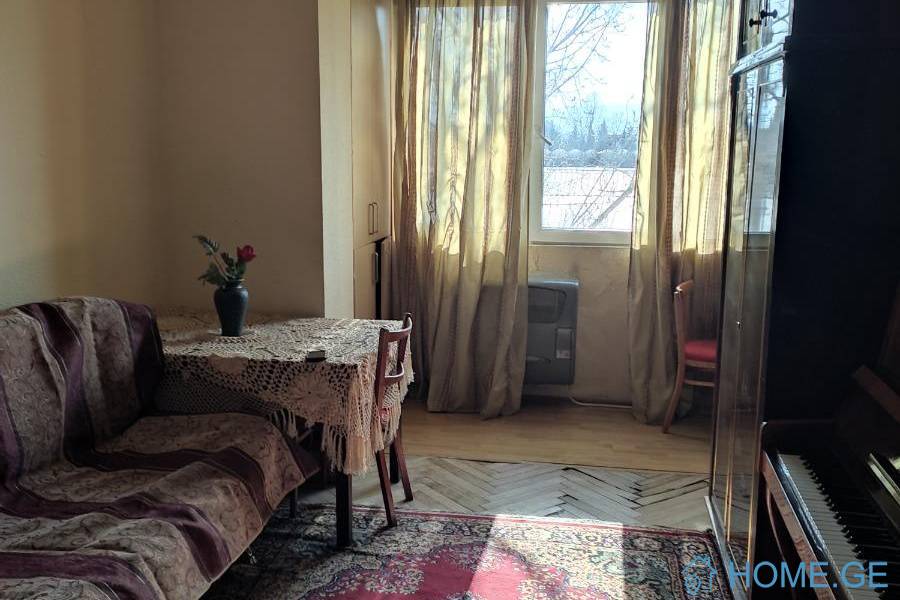 View Larger
Gallery
Map View
For Rent, Old building, Didi digomi
სასწრაფოდ და იაფად ქირავდება!!!
With Appliances and Furniture
Dishwasher
Audio system
Gas Stove
Heater
Vent
Electric oven
Electric Kettle
Hair Dryer
Induction oven
Cinema
Air Conditioning
Refrigerator
Microwave
Vacuum Cleaner
Washing Machine
Dryer
TV
Iron
Coffee Machine
Internet
Cable TV
Satellite television
Television
Phone
Wardrobe
Outdoor storage
Common storage
Storeroom on the balcony
Pantry
Basement
Other
Attic
Perimeter video cameras
Locked entrance access system
Alarm
Locked yard access system
Live protection
Supermarket
Pharmacy
Bank
Greenery
Subway
Park
Supermarket
Shopping Centre
Kindergarten
School
City Center
Old District
ფასი 600 ლარი, სასწრაფოდ და იაფად ქირავდება!!! აღმაშენებლის ხეივანზე, შავი ზღვის უნივერსიტეტთან ახლოს, არასტანდარტული პროექტის 2 ოთახიანი ძველი რემონტიანი სუფთა ბინა, საძინებლით, იზოლირებული სამზარეულოთი, დიდი მისაღებით, მეტალო-პლასმასის კარ-ფანჯრით, ავეჯით, სარეცხის მანქანით, მაცივრით, სამეულით, სველი წერტილი დუშ-კაბინით, საერთო ფართი 50კვ, 4(5) სართული, რკინის კარით, ფასი 600 ლარი, წინასწარ 2 თვის გადახდით, მობ;597034477
Fill in the form and click "Calculate"