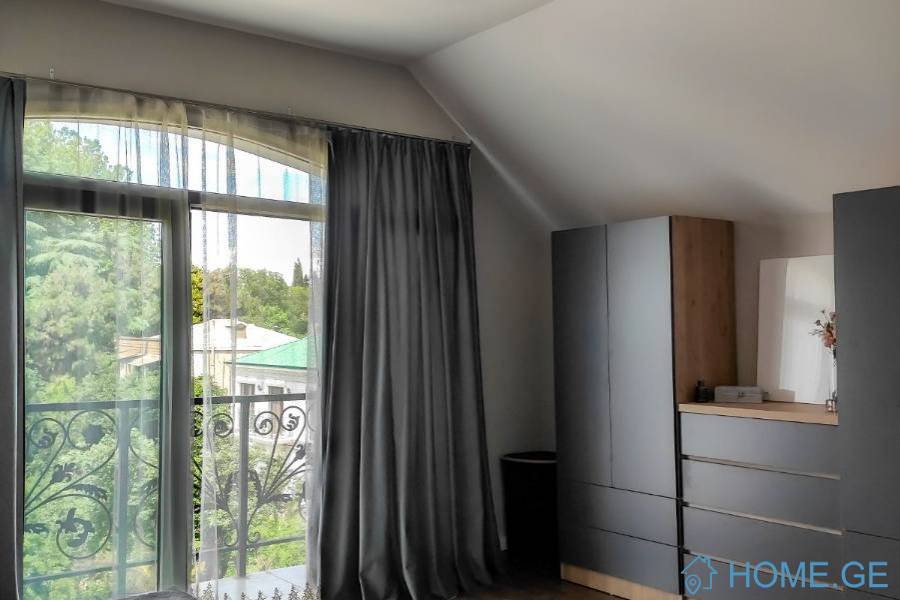 View Larger
Gallery
Map View
For Rent, New building, Isani
იყიდება 3 ოთახიანი ბინა ისანში
With Appliances and Furniture
Dishwasher
Audio system
Gas Stove
Heater
Vent
Electric oven
Electric Kettle
Hair Dryer
Induction oven
Cinema
Air Conditioning
Refrigerator
Microwave
Vacuum Cleaner
Washing Machine
Dryer
TV
Iron
Coffee Machine
Internet
Cable TV
Satellite television
Television
Phone
Supermarket
Pharmacy
Bank
Greenery
Subway
Park
Supermarket
Shopping Centre
Kindergarten
School
City Center
Old District
ქირავდება 3 ოთახიანი ბინა, მეტრო 300 არაგველებთან, ელიზბარ და ვლადიმერ უბილავების ქუჩაზე. ბინა არის 96 კვ.მ., მე 4 (4) სართულზე, აქვს 2 საძინებელი, 2 აივანი, ლონდრი და გარდერობის ოთახი. ბინა აღჭურვილია ყველა საჭირო ტექნიკით (სარეცხი მანქანა, ჭურჭლის სარეცხი მანქანა, მაცივარი, ტელევიზორი, კონდიციონერი, ცენტრალური გათბობა) და ავეჯით. ბინ არის ნათელი და ახალი გარემონტებული. კორპუსში არის ლიფტი, პარკინგი ქუჩაში სახლის წინ.
ფასში შედის ბინის დალაგება კვირაში ერთხელ.
ფასი: 1200$.
+995 444 470 222 ნანიტა.
.
.
3-room apartment for rent, near metro 300 Aragveli, on Elizbar and Vladimir Ubilava str. The apartment is 96 sq.m., on the 4th (4th) floor, it has 2 bedrooms, 2 balconies, a laundry room and a dressing room. The apartment is equipped with all necessary appliances (washing machine, dishwasher, refrigerator, TV, air conditioner, central heating) and furniture. The apartment is bright and newly renovated. There is an elevator in the building, parking on the street in front of the house.
The price includes cleaning of the apartment once a week.
Price: $1200.
+995 444 470 222 Nanita.
.
.