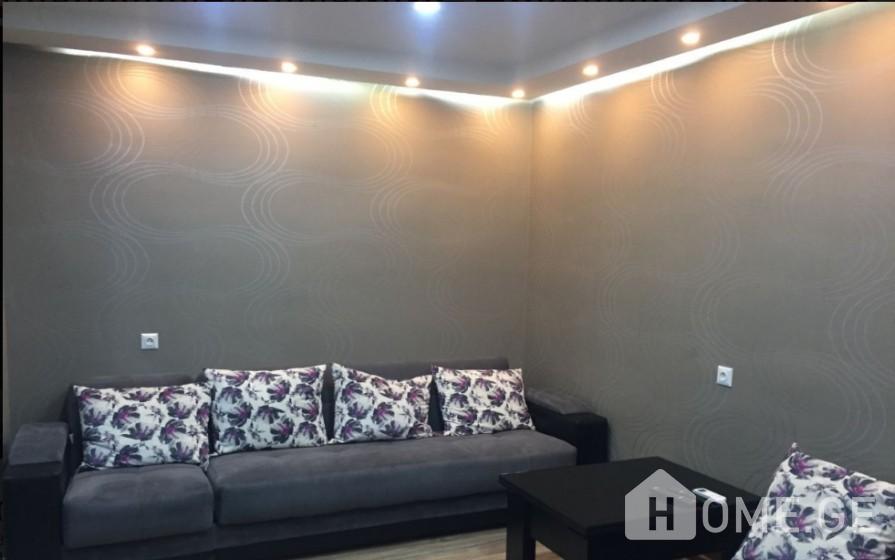 View Larger
Gallery
Map View
For Rent, Old building, saburtalo
Dishwasher
Audio system
Gas Stove
Heater
Vent
Electric oven
Electric Kettle
Hair Dryer
Induction oven
Cinema
Air Conditioning
Refrigerator
Microwave
Vacuum Cleaner
Washing Machine
Dryer
TV
Iron
Coffee Machine
Internet
Cable TV
Satellite television
Television
Phone
ქირავდება 2 ოთახიანი ბინა 1 საძინებლით ავეჯით ტექნიკით და ყველა საჭირო ინვენტარით . ბინა არის იდეალურ მდგომარეობაში, მდებარეობს პეკინზე ბუკიას ბაღის უკან.




For rent 2 rooms apartment with 1 bedroom furniture with appliances and all necessary equipment. The apartment is in perfect condition, located behind Buckia Garden at Pekini Avenue .


Сдается 2 комнатная квартира с 1 спальней, мебелью с техникой и всем необходимым оборудованием. Квартира в отличном состоянии, .