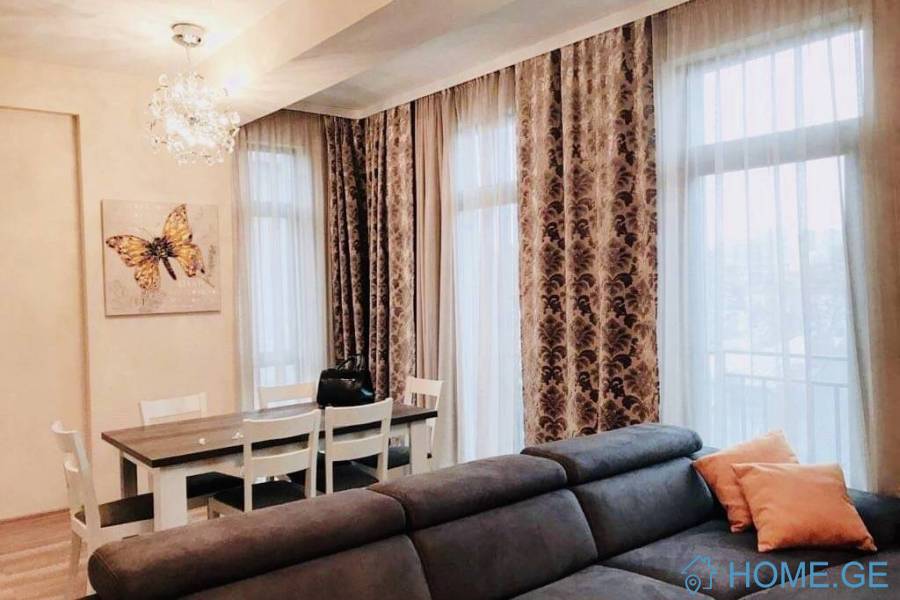 View Larger
Gallery
Map View
For Rent, New building, saburtalo
ქირავდება სამოთახიანი ბინა
With Appliances and Furniture
Internet
Cable TV
Satellite television
Television
Phone
CO Detector
Smoke Detector
Evacuation Ladder
Fire Fighting System
Perimeter video cameras
Locked entrance access system
Alarm
Locked yard access system
Live protection
Supermarket
Pharmacy
Bank
Greenery
Subway
Park
Supermarket
Shopping Centre
Kindergarten
School
City Center
Old District
ქირავდება! 3-ოთახიანი ბინა. "მწვანე ბუდაპეშტის" კომპლექსში. კომპლექსს აქვს ულამაზესი ეზო. ყველანაირი ტექნიკით. 2 ტელევიზორი, 2 კონდიციონერით, მაცივარი, ჭურჭლის სარეცხი მანქანა, ტანსაცმლის საშრობი მანქანა, სარეცხი მანქანა, მტვერსასრუტი, უთო.

for rent! 3-room apartment. In the Green Budapest Complex. The complex has a beautiful courtyard. With all kinds of techniques. 2 TVs, 2 air conditioners, refrigerator, dishwasher, clothes dryer, washing machine, vacuum cleaner, iron.

В аренду! 3-х комнатная квартира. В Зеленом Будапештском Комплексе. В комплексе есть красивый двор. Со всеми видами техник. 2 телевизора, 2 кондиционера, холодильник, посудомоечная машина, сушилка для белья, стиральная машина, пылесос, утюг.