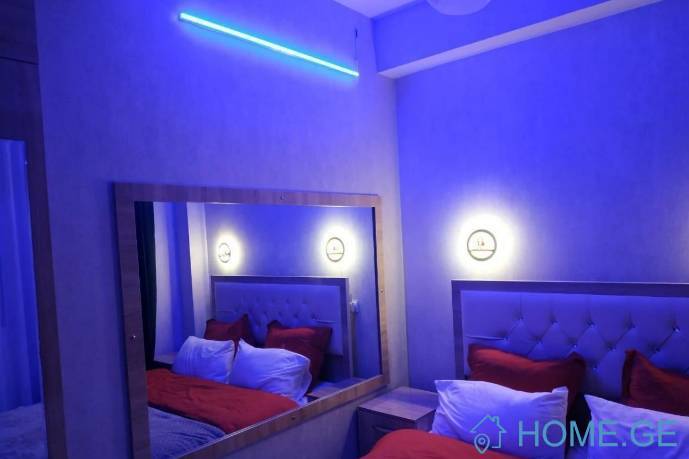 View Larger
Gallery
Map View
For Rent, New building, Didi digomi
ქირავდება 2 ოთახიანი ბინა
Internet
Cable TV
Satellite television
Television
Phone
Wardrobe
Outdoor storage
Common storage
Storeroom on the balcony
Pantry
Basement
Other
Attic
CO Detector
Smoke Detector
Evacuation Ladder
Fire Fighting System
Supermarket
Pharmacy
Bank
Greenery
Subway
Park
Supermarket
Shopping Centre
Kindergarten
School
City Center
Old District
ქირავდება! ახალგარემონტებული ბინა დიდ დიღომში!პეტრე იბერის ქუჩაზე , ბინა აღჭურვილია ყველა საჭირო ავეჯითა და ტექნიკით.

for rent! Newly renovated apartment in Didi Digomi, Peter Iberi str. The apartment is furnished with all the necessary furniture and appliances.

В аренду! Недавно отремонтированная квартира в Диди Дигоми, на улице Петра Ибери. Квартира обставлена всей необходимой мебелью и техникой.