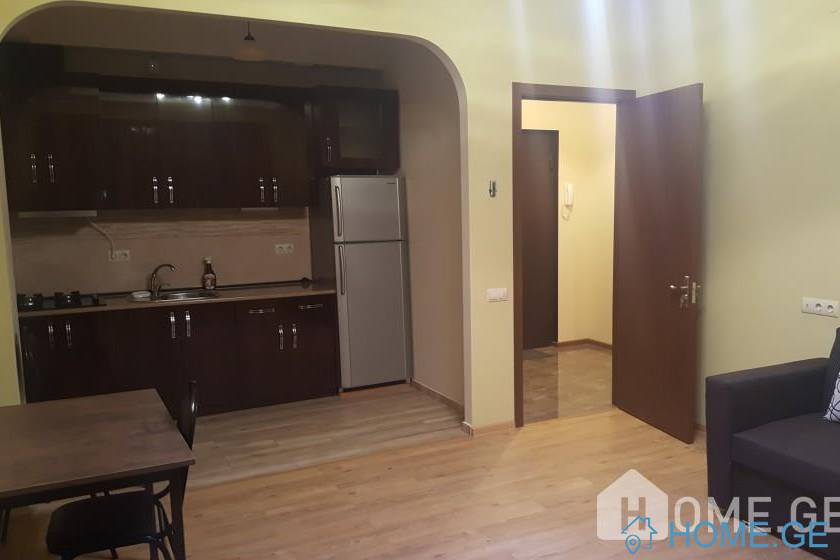 View Larger
Gallery
Map View
For Rent, Isani
Internet
Cable TV
Satellite television
Television
Phone
Dishwasher
Audio system
Gas Stove
Heater
Vent
Electric oven
Electric Kettle
Hair Dryer
Induction oven
Cinema
Air Conditioning
Refrigerator
Microwave
Vacuum Cleaner
Washing Machine
Dryer
TV
Iron
Coffee Machine
ბინა აღჭურვილია ყველა საჭირო ტექნიკით (ცენტრალური გათბობის სისტემა, კონდიციონერი, სარეცხი მანქანა, მაცივარი, ჩაშენებული გაზქურა, სამზარეულოს ჰაერის გამწოვი, ტელევიზორი), ავეჯით, სამზარეულოს ჭურჭლით, დომოფონით და ინტერნეტით.
ცხელი წყლითა და კეთილმოწყობილი აბაზანით.


Newly built apartment for rent with 2 rooms (1 bedroom) with corridor, large balcony and Storage Area.
The apartment is equipped with all necessary appliances (Central Heating System, Air-conditioner, Washing-machine, Refrigerator, Built-in gas stove, Kitchen air vent hood, TV-set), furniture, curtains, chandeliers, kitchen utensils, Door Phone and Internet. For English speakers please contact us on 599363524.