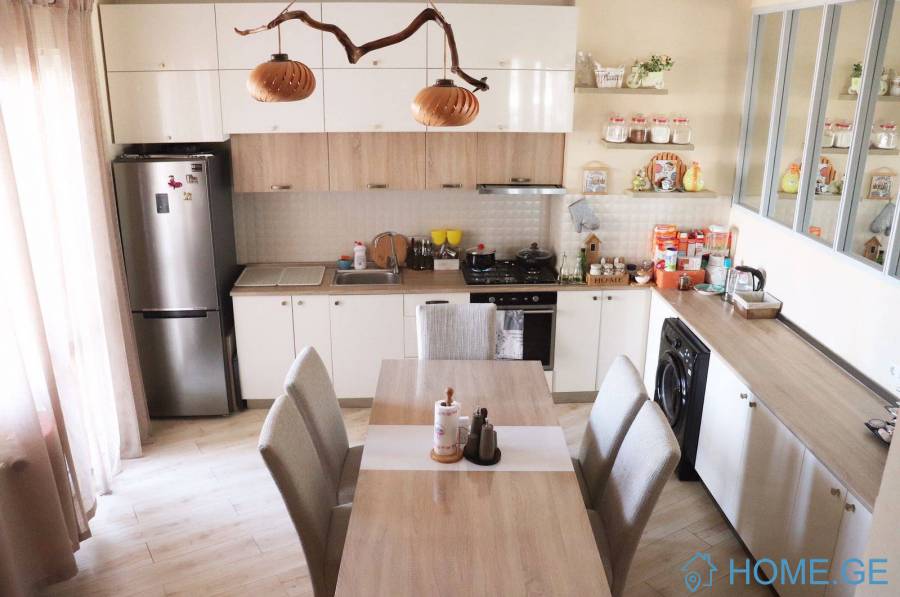 View Larger
Gallery
Map View
For Rent, New building, Mtatsminda
With Appliances and Furniture
Internet
Cable TV
Satellite television
Television
Phone
Wardrobe
Outdoor storage
Common storage
Storeroom on the balcony
Pantry
Basement
Other
Attic
CO Detector
Smoke Detector
Evacuation Ladder
Fire Fighting System
Supermarket
Pharmacy
Bank
Greenery
Subway
Park
Supermarket
Shopping Centre
Kindergarten
School
City Center
Old District
ქირავდება ბინა, ვერაზე, გუდაურის ქუჩა N7\ჯანაშიას 18 ნომერი.
მე7-8 სართული, დუპლექსის ტიპის, 5 საძინებელი, 2 სველი წერტილი, 4 აივანი აქედან 2 დიდი. სულ ფართი 250 კვ.მ. აღჭურვილია სახლი ტექნიკით, მეორე სართულის 3 საძინებელი მოუწყობელია და აბაზანაში დაგეგმილია ჯაკუზის დაყენება. სურვილის შემთხვევაში შესაძლებელია სააბაზანოს სრულად მოწყობა.
საწყისი ფასი 4000$ , ორი მიწისქვეშა პარკინგის ადგილით.

ბინა ქირავდება მხოლოდ საელჩოებზე, ორგანიზაციებზე ან უცხოელებზე.

Apartment for rent on Vera, Gudauri str. N7 \ Janashia 18 room. 7th floor, duplex type, 5 bedrooms, 2 bathrooms, 4 balconies 2 of which are large. The total area of 250 sq.m. The house is equipped with appliances, 3 bedrooms on the second floor are not furnished and a bathroom with Jacuzzi is planned. Bathroom can be fully arranged if desired. Starting price $ 4000, with two underground parking spaces. The apartment is for rent only for embassies, organizations or foreigners.

Квартира посуточно на Вере, ул. Гудаури, N7 \ Janashia 18 комн. 7 этаж, дуплекс, 5 спален, 2 ванные комнаты, 4 балкона, 2 из которых большие. Общая площадь 250 кв.м. Дом оборудован бытовой техникой, 3 спальни на втором этаже не меблированы и планируется санузел с джакузи. Ванная комната может быть полностью обставлена при желании. Начальная цена $ 4000, с двумя подземными парковочными местами. Квартира сдается только для посольств, организаций или иностранцев.