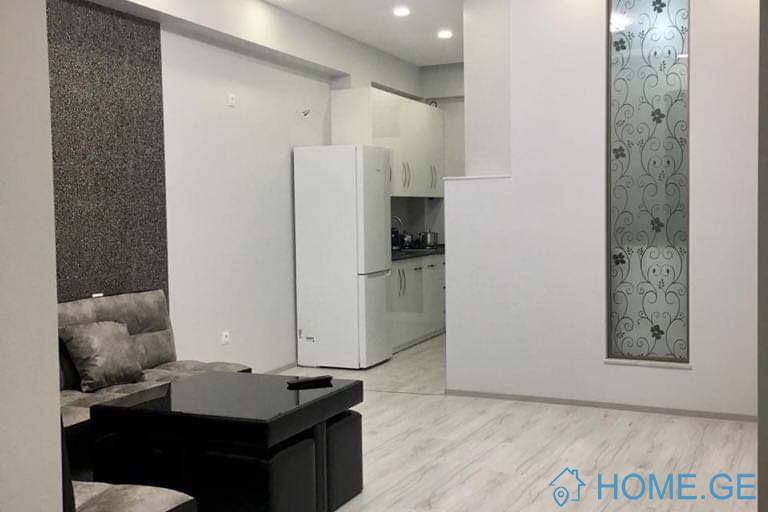 View Larger
Gallery
Map View
For Rent, New building, saburtalo
ქირავდება 2 ოთახიანი ბინა საბურთალოზე
With Appliances and Furniture
Internet
Cable TV
Satellite television
Television
Phone
Wardrobe
Outdoor storage
Common storage
Storeroom on the balcony
Pantry
Basement
Other
Attic
CO Detector
Smoke Detector
Evacuation Ladder
Fire Fighting System
Perimeter video cameras
Locked entrance access system
Alarm
Locked yard access system
Live protection
Supermarket
Pharmacy
Bank
Greenery
Subway
Park
Supermarket
Shopping Centre
Kindergarten
School
City Center
Old District
ქირავდება ოროთახიანი ახალი ბინა , ავეჯით და ტექნიკით,დიდი აივნითა და ლამაზი ხედით,ბინა მდებარეობს სპორტის სასახლესთან.

Two-room new apartment for rent, with furniture and appliances, large balcony and beautiful view, the apartment is located near the Sports Palace.

Двухкомнатная новая квартира в аренду, с мебелью и техникой, большим балконом и прекрасным видом, квартира находится недалеко от Дворца спорта.