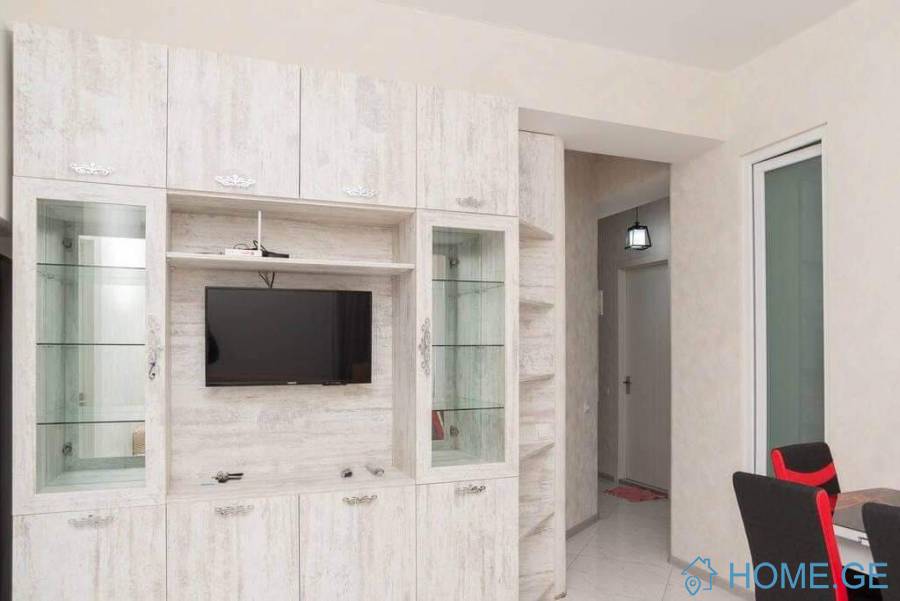 View Larger
Gallery
Map View
For Rent, New building, saburtalo
ქირავდება ბინა ბერბუკის ქუჩაზე.
With Appliances and Furniture
Internet
Cable TV
Satellite television
Television
Phone
Wardrobe
Outdoor storage
Common storage
Storeroom on the balcony
Pantry
Basement
Other
Attic
CO Detector
Smoke Detector
Evacuation Ladder
Fire Fighting System
Supermarket
Pharmacy
Bank
Greenery
Subway
Park
Supermarket
Shopping Centre
Kindergarten
School
City Center
Old District
ქირავდება 4 ოთახიანი 3 დამოუკიდებელი საძინებლით სპორტის სასახლის გვერდით მაკდონადთან, ახალაშენებულ შესახლებულ პრესტიჟულ კოპრუსში, ევრორემონტით , ბარისოლის ჭერებით, ყველანაირი ავეჯითა და ტექნიკით.კონდიციონერებით, ხედებით. ბოლო ფასი 500 $ .

4 bedroom 3 independent bedrooms for rent next to the McDonald's Sports Palace, newly renovated prestigious campus, renovated, Barisol ceilings, all furniture and appliances. Air conditioning, views. Last Price $ 500.

4 спальни 3 отдельные спальни в аренду рядом с McDonald's Sports Palace, недавно отремонтированный престижный кампус, с ремонтом, потолки Barisol, вся мебель и бытовая техника. Кондиционер, вид. Последняя цена $ 500.