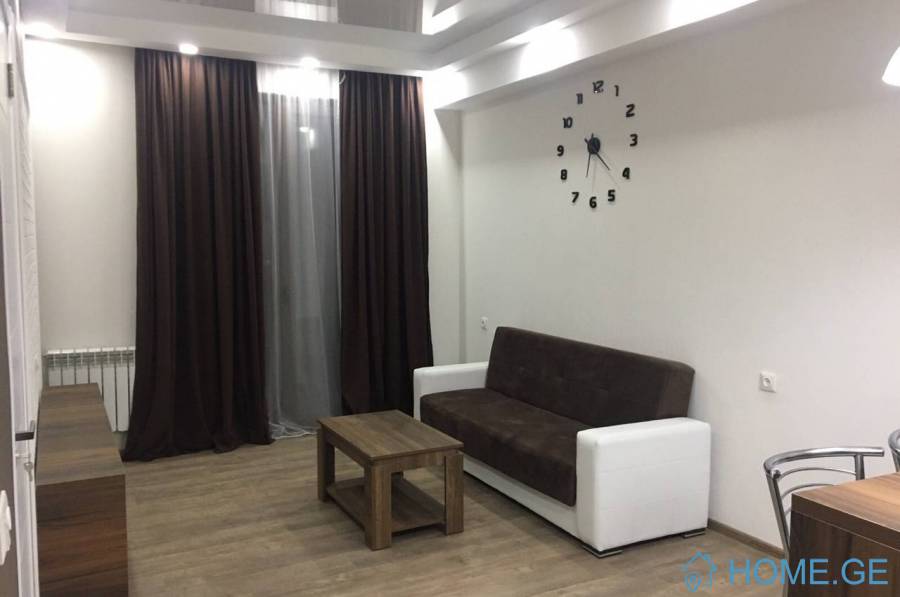 View Larger
Gallery
Map View
For Rent, New building, Didi digomi
ქირავდება 2 ოთახიანი ბინა დიდ დიღომში
With Appliances and Furniture
Internet
Cable TV
Satellite television
Television
Phone
Wardrobe
Outdoor storage
Common storage
Storeroom on the balcony
Pantry
Basement
Other
Attic
CO Detector
Smoke Detector
Evacuation Ladder
Fire Fighting System
Perimeter video cameras
Locked entrance access system
Alarm
Locked yard access system
Live protection
Supermarket
Pharmacy
Bank
Greenery
Subway
Park
Supermarket
Shopping Centre
Kindergarten
School
City Center
Old District
ქირავდება 2 ოთახიანი, უცხოვრებელი, მზიანი ბინა, ევრო რემონტით, ახალაშენებულ დასრულებულ კორპუსში. ახალი ავეჯით და ახალი საყოფაცხოვრებო ტექნიკით, ცენტრალური გათბობით.
აბსოლუტურად ყოველგვარი კომფორტია დამქირავებლისთვის. ბინა არის ყველაფრით უზრუნველყოფილი.

2 bedroom, uninhabited, sunny apartment for rent, euro renovated, in a new completed building. New furniture and new appliances, central heating. There is absolutely no comfort for the employer. The apartment is secured with everything.

2 спальни, нежилые, солнечная квартира в аренду, евроремонт, в новом законченном доме. Новая мебель и новая бытовая техника, центральное отопление. Там нет абсолютно никакого комфорта для работодателя. Квартира обеспечена всем.