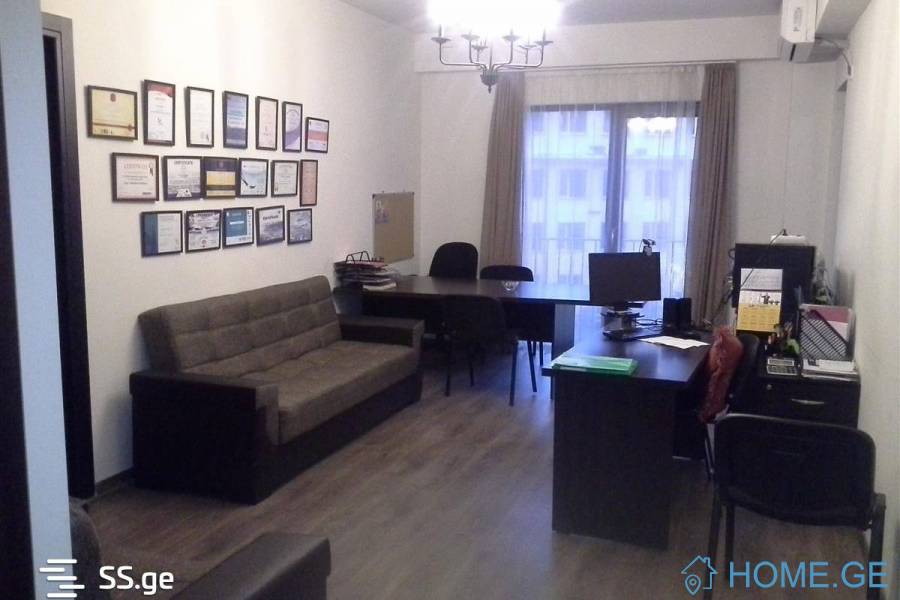 View Larger
Gallery
Map View
For Rent, New building, saburtalo
ქირავდება კომერციული ფართი საბურთალოზე
With Appliances and Furniture
Internet
Cable TV
Satellite television
Television
Phone
CO Detector
Smoke Detector
Evacuation Ladder
Fire Fighting System
Perimeter video cameras
Locked entrance access system
Alarm
Locked yard access system
Live protection
Supermarket
Pharmacy
Bank
Greenery
Subway
Park
Supermarket
Shopping Centre
Kindergarten
School
City Center
Old District
ქირავდება კომერციული ფართი საოფისედ ვაჟაფშაველას მეტროსთან ახლოს, ნუცუბიცის 75 ნომერში, ემ კვადრატის კომპლექსში, ფასი 400$ გადასახადების გარეშე.

Commercial space for rent near Vazapshavela metro station, 75 Nutsubitsi str, in the square of M square, price 400 $ tax free.

Сдается коммерческая площадь рядом со станцией метро Vazapshavela, ул. Нуцубици 75, на площади М, цена 400 $ без НДС.