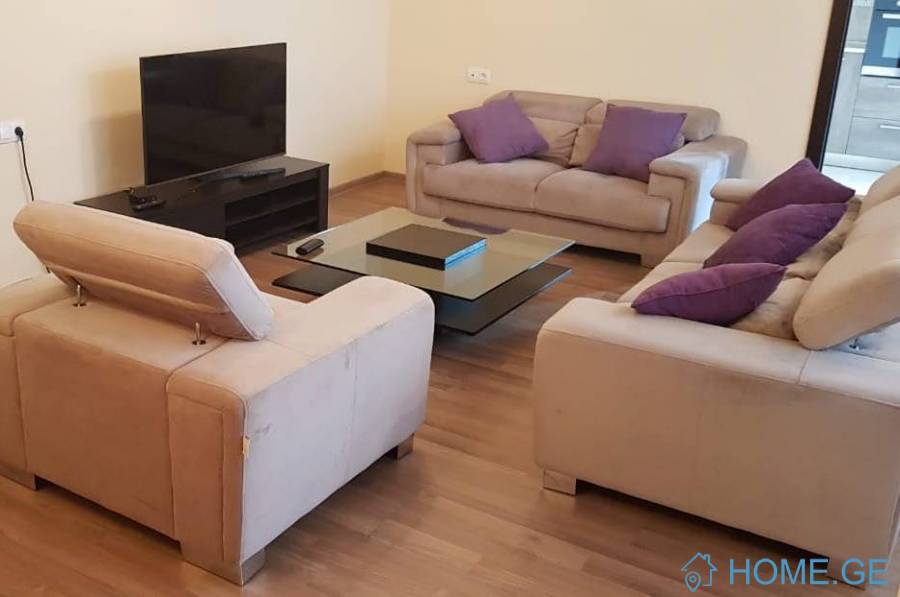 View Larger
Gallery
Map View
For Rent, New building, Vera
Modern 3-room Flat, 2 balconies with Marvellous Views + Parking
With Appliances and Furniture
Dishwasher
Audio system
Gas Stove
Heater
Vent
Electric oven
Electric Kettle
Hair Dryer
Induction oven
Cinema
Air Conditioning
Refrigerator
Microwave
Vacuum Cleaner
Washing Machine
Dryer
TV
Iron
Coffee Machine
Internet
Cable TV
Satellite television
Television
Phone
Modern 3-room apartment of 110 sq.m is situated in the heart of Georgia, Tbilisi, with Cafe's, Bars, Restaurants and underground train within walking distance. The building has recently been constructed with everything you will need for a comfortable stay. It consists of 2 king bedrooms and 2 balconies with picturesque views underground parking space right below the building. The flat is in an immaculate condition. Monthly Price $ 1300

The space
apartment of 110 sq.m in newly constructed building on Chovelidze Street (Vera-city center), with the most marvellous views.

For English call +447756162124

Two balconies, underground parking lot with a door remote, modern furniture, air conditioners, refrigerator, dishwasher, washing machine, microwave and other appliances.