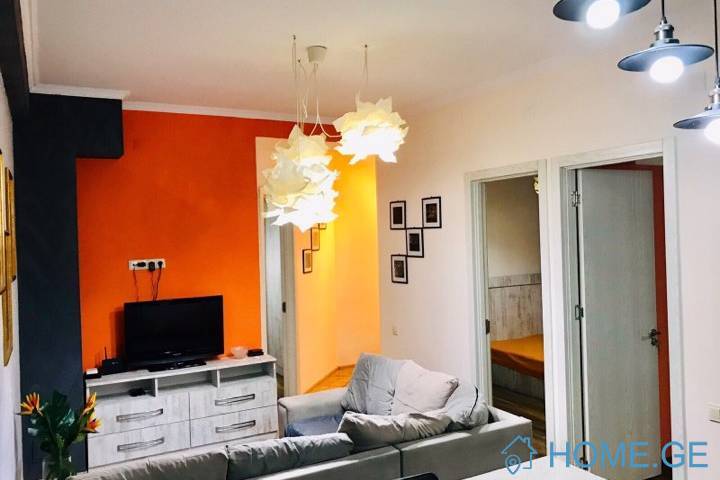 View Larger
Gallery
Map View
For Rent, New building, saburtalo
ქირავდება 4 ოთახიანი ბინა ჯიქიაზე
With Appliances and Furniture
Dishwasher
Audio system
Gas Stove
Heater
Vent
Electric oven
Electric Kettle
Hair Dryer
Induction oven
Cinema
Air Conditioning
Refrigerator
Microwave
Vacuum Cleaner
Washing Machine
Dryer
TV
Iron
Coffee Machine
Internet
Cable TV
Satellite television
Television
Phone
Wardrobe
Outdoor storage
Common storage
Storeroom on the balcony
Pantry
Basement
Other
Attic
CO Detector
Smoke Detector
Evacuation Ladder
Fire Fighting System
Perimeter video cameras
Locked entrance access system
Alarm
Locked yard access system
Live protection
Supermarket
Pharmacy
Bank
Greenery
Subway
Park
Supermarket
Shopping Centre
Kindergarten
School
City Center
Old District
ქირავდება ბინა თბილისში ჯიქიას 41 ნომერში. გარემონტებული ავეჯით ტექნიკით ცენტრალური გათბობით კონდენციონერით. სამი საძინებლით. ფასი შეთანხმებით.

Apartment for rent in Tbilisi Jikia 41. Renovated furniture with central heating. Air conditioning. With three bedrooms. price with deal.

Квартира посуточно в Тбилиси Джикия 41. Отремонтированная мебель с центральным отоплением Кондиционер. С тремя спальнями. Цена договорная.