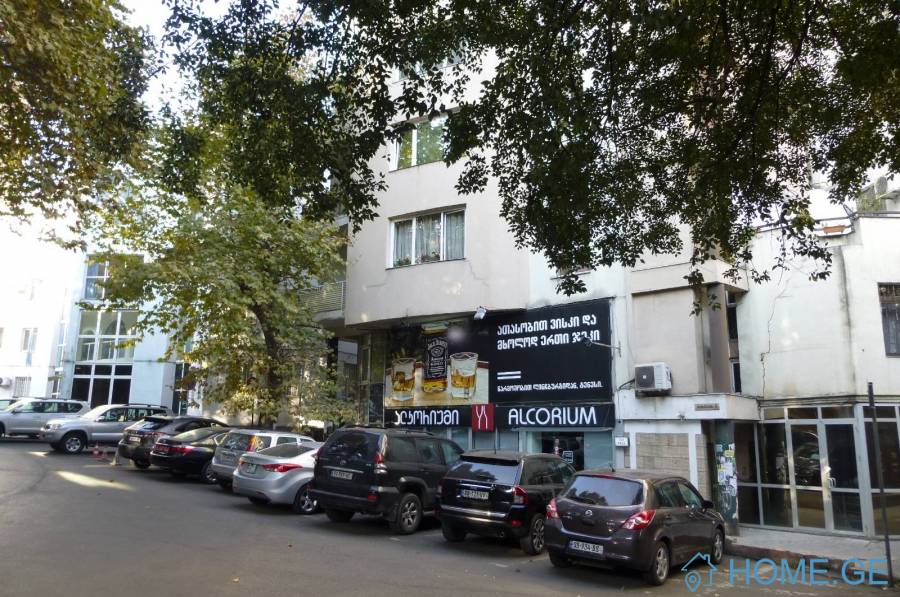 View Larger
Gallery
Map View
For Rent, New building, vake
ქირავდება ახალი აშენებული ბინა
With Appliances and Furniture
Dishwasher
Audio system
Gas Stove
Heater
Vent
Electric oven
Electric Kettle
Hair Dryer
Induction oven
Cinema
Air Conditioning
Refrigerator
Microwave
Vacuum Cleaner
Washing Machine
Dryer
TV
Iron
Coffee Machine
Internet
Cable TV
Satellite television
Television
Phone
Wardrobe
Outdoor storage
Common storage
Storeroom on the balcony
Pantry
Basement
Other
Attic
Supermarket
Pharmacy
Bank
Greenery
Subway
Park
Supermarket
Shopping Centre
Kindergarten
School
City Center
Old District
ქირავდება ბინა ვაკეში მრგვალ ბაგთან(უშუალოდ წრეზე) გაეროს წარმომადგენლობის გვერძე.ბინა მთლიანად არის გაწყობილი ავეჯით,ტექნიკით და ყველა საჭირო ნივთით.ბინაში არის ორი საძინებელი,ორი სველი წერტილი, მისაღები ოთახი,კაბინეტი და სასადილო ოთახი.ბინას აქვს ორი აივანი,ერთი ხედით მრგვალ ბაღზე ხოლო მეორე წყნარ და მშვიდ შიდა ეზოზე.ბინას აქვს როგორც ავტოსადგომი ასევე მთლიანად დაცული ავტოფარეხი.ბინა ქირავდება უცხოელებზე და ხანგრძლივი ვადით.
A 4-bedroom apartment is rented to the Vake district next to the Round Garden and the UN office in the new building. The apartment is located on the 3rd floor, in a building of 7 floors. The apartment has 2 bedrooms, living room, small office separate kitchen. There are two balconies - one goes to the courtyard, the second balcony to the Round Garden. The apartment is well renovated and shortened with furniture and equipment. There is a garage. Apartment has 2 bathrooms.
Сдается в аренду 4-х комнатная квартира район Ваке рядом с Круглым садом и офисом ООН в новостройке. Квартира расположена на 3-м этаже , в корпусе 7 этажей. В квартире 2 спальни, гостинная, небольшой кабинет отдельно кухня. Есть два балкона - один выходит во внутренний двор , второй балкон на Круглый садик. Квартира хорошо отремонтирована и укоплектована мебелью и техникой. Есть гараж. В квартире 2 санузла.