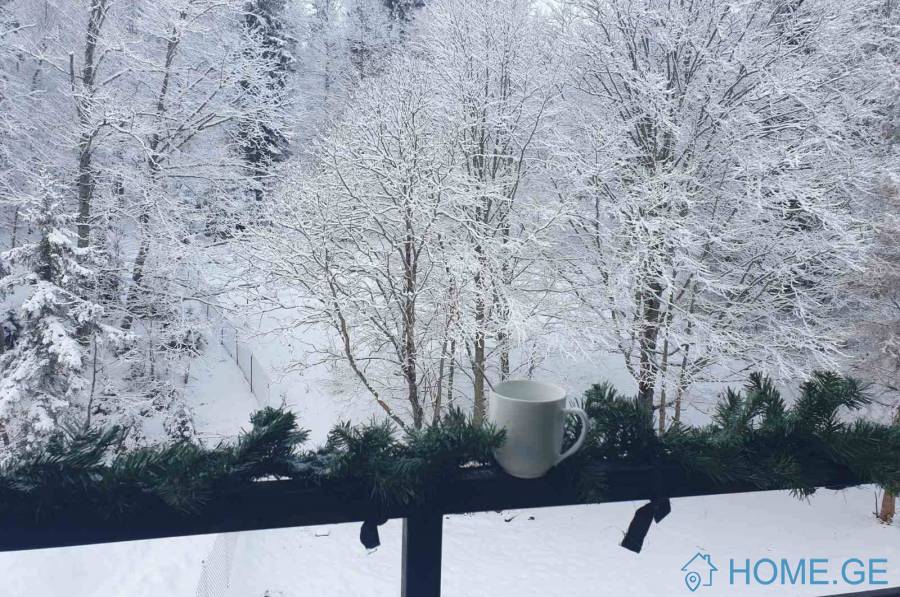 View Larger
Gallery
Map View
Daily Apartment Rent, New building, Bakuriani
ბაკურიანი, ქირავდება ბინა დღიურად!
With Appliances and Furniture
Dishwasher
Audio system
Gas Stove
Heater
Vent
Electric oven
Electric Kettle
Hair Dryer
Induction oven
Cinema
Air Conditioning
Refrigerator
Microwave
Vacuum Cleaner
Washing Machine
Dryer
TV
Iron
Coffee Machine
Internet
Cable TV
Satellite television
Television
Phone
Additional Blanket
Pillow
Extra bed linen
Linen
Towels
Slippers
Tableware
Bathrobe
Hygiene Products
CO Detector
Smoke Detector
Evacuation Ladder
Fire Fighting System
Perimeter video cameras
Locked entrance access system
Alarm
Locked yard access system
Live protection
Supermarket
Pharmacy
Bank
Greenery
Subway
Park
Supermarket
Shopping Centre
Kindergarten
School
City Center
Old District
ქირავდება სასტუმრო ტიპის კომპლექს RESTINSHI 2 ოთახიანი აპარტამენტი 5-6 ადამიანზე. 50 კვ. მე-2 სართულზე. ბინა მდებარეობს წაქაძეზე 25-იანებსა და კოხტას შორის. ბინა არის ვიტრაჟული ტყის პირას. ბინაში არის ყველა საჭირო ინვენტარი მაცივარი, ტელევიზორი, ინტერნეტ ტელევიზია სარეცხი მანქანა, ჭურჭელი, თეთრეული. გისურვებთ სასიამოვნო დასვენება
Fill in the form and click "Calculate"