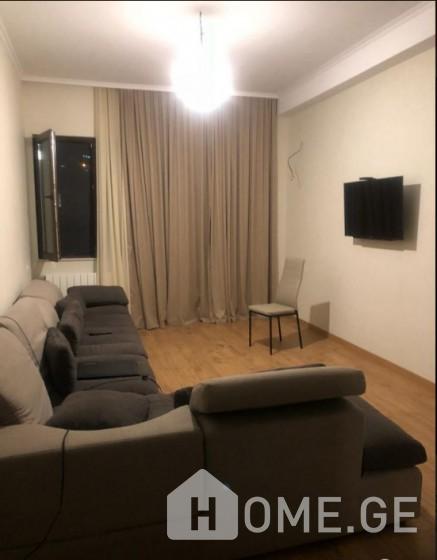 View Larger
Gallery
Map View
Apartment for sale, New building, saburtalo
Dishwasher
Audio system
Gas Stove
Heater
Vent
Electric oven
Electric Kettle
Hair Dryer
Induction oven
Cinema
Air Conditioning
Refrigerator
Microwave
Vacuum Cleaner
Washing Machine
Dryer
TV
Iron
Coffee Machine
Internet
Cable TV
Satellite television
Television
Phone
იყიდება საბურთალოზე ჩიქოვანის ქუჩაზე ახალაშენებულ კორპუსში კეთილმოწყობილი 3 ოთახიანი ბინა 2 საძინებლით , (ლისის ტბის ასახვევთან) ბინა გარემონტებულია მაღალი ხარისხის მასალებით, კორპუსი დგას ეკოლოგიურად სუფთა გარემოში, ავეჯიც არის ახალი და რჩება ბინაში.

For sale in Saburtalo 3-roomed apartment in the new building in Chikovani Street 2 bedrooms (with Lisi Lake lake) apartment is renovated with high quality materials, the building stands in ecologically clean environment, furniture is new and remains flat.

Продается в Сабуртало 3-комнатная квартира в новом доме на улице Чиковани 2 спальни (с озером Лиси) квартира отремонтирована с использованием высококачественных материалов, здание стоит в экологически чистой среде, мебель новая и остается в квартире.