MET A Space Pod – a futuristic capsule hostel in Singapore
Originally a form of affordable, basic accommodation catered to Japanese businessmen who were unable (or perhaps too drunk) to catch the last train home, capsule hostels are now a big hit amongst backpackers and lone travellers.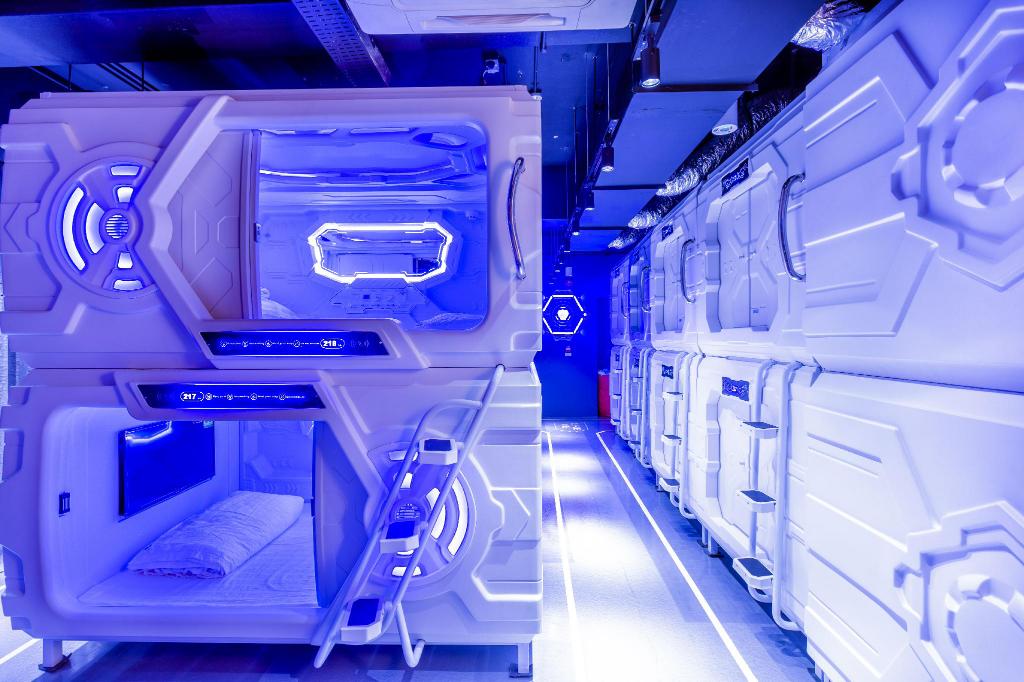 For the uninitiated, a capsule hostel comprises rows of tiny pod rooms stacked upon each other, each one with literally just enough space for you to sleep in. They still allow for easy interaction between guests, but thanks to their partitioned sleep cubicles, capsule hostels offer slightly more privacy than the usual ones with open bunk beds.
And while Japan might be the OG of this concept, Singapore has just one-upped them with MET A Space Pod – a luxury capsule hostel with a chic futuristic theme to boot.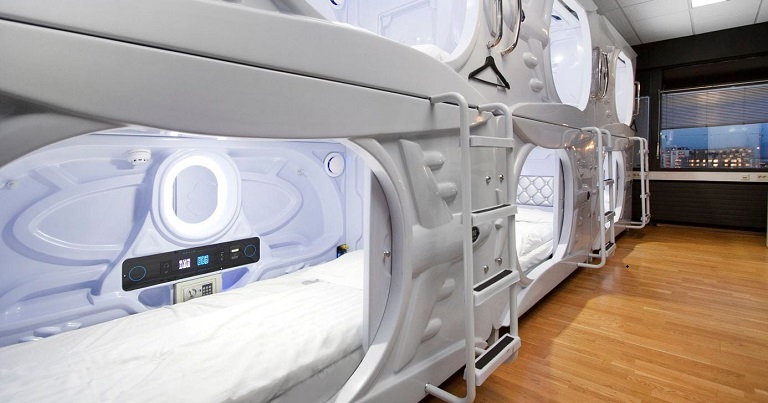 We've heard about the claustrophobia-inducing, coffin-sized capsule pods of Japan, but the ones at MET are surprisingly more spacious in comparison – with enough room for you to sit up comfortably or toss and turn around in as you sleep.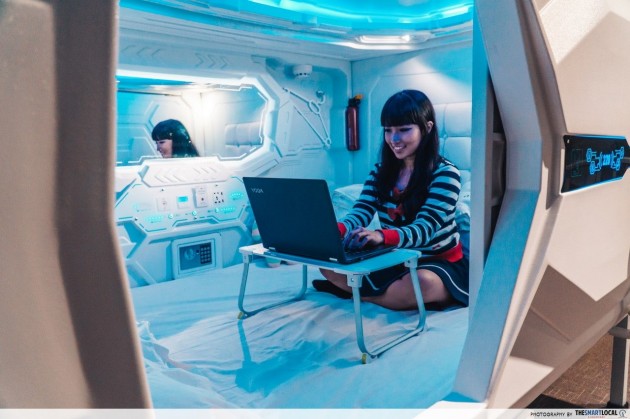 There are 2 floors, and in each floor, capsules are stacked in only 2 rows – even though in some other hostels, they can be stacked in up to 4 rows. This is to ensure safety for guests, minimising injuries from possible falls.
2 types of single pods (from $40/night) are available for booking: Single Space Pods (Front-Entry) and Superior Space Pods (Side-Entry). The only difference between the two is that the former has a pull-down screen for privacy and cannot be locked, while the latter has a solid door that locks upon closing.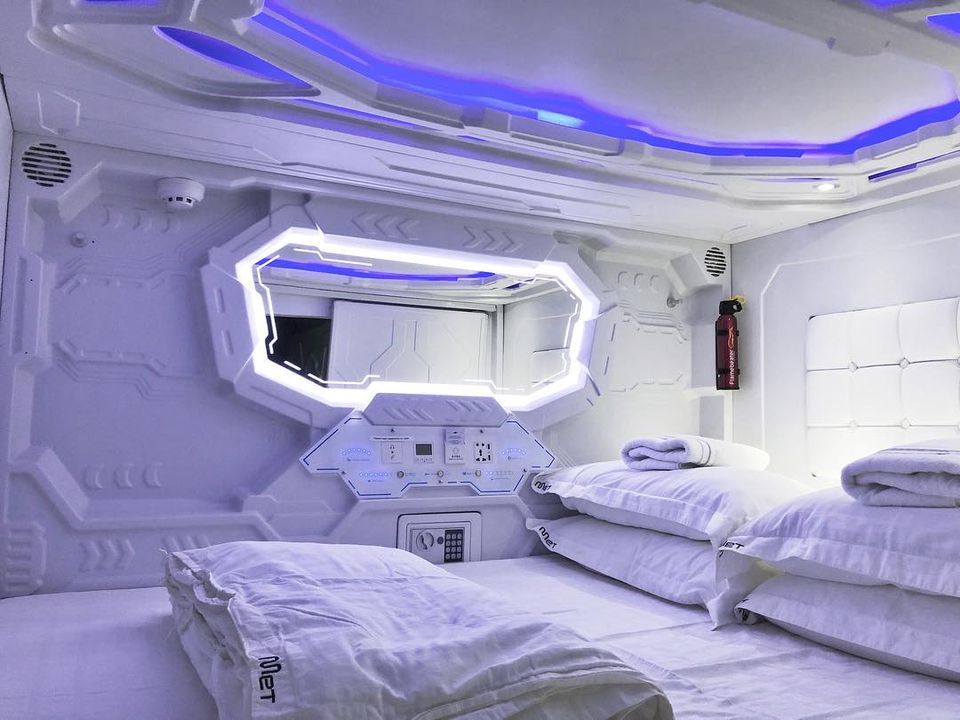 If you're not one for the single traveller life, you can also opt for a lockable Double Space Pod (from $60/night) that's good for two to snuggle up in. Be considerate, though – rooms here aren't really soundproof, so do keep any midnight shenanigans as quiet as possible *cough*
The futuristic spacecraft-like appearance of the pods isn't just a pretty facade – the pods are equipped with some pretty cool technology too, allowing guests to change the air-conditioner and light settings with a quick swipe of some touch buttons. Don't worry, there's free Wi-Fi too.
There's also a wide illuminated mirror within the pod – perfect for ladies to apply makeup with! Now you can get ready in the comfort of your bed and crawl out saying, "I woke up like this".
Fancy a lazy night in? Wind down with a huge selection of pre-downloaded movies, in all genres from action to romance and drama.
To keep noise levels down, the televisions don't come with speakers and you'll have to plug in with earphones instead. Fret not if you've forgotten to bring your own set of earphones; just ask the friendly staff and they'll loan you a pair.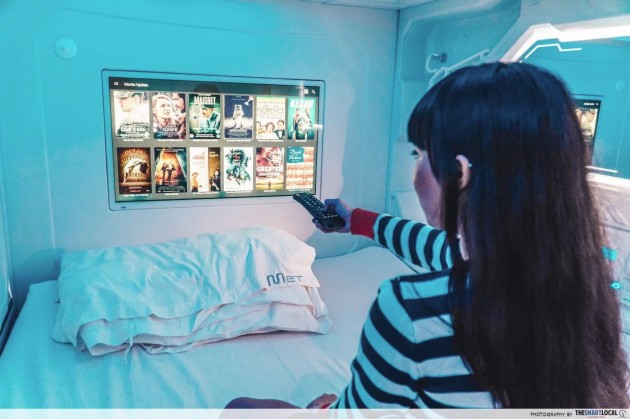 Source: thesmartlocal.com